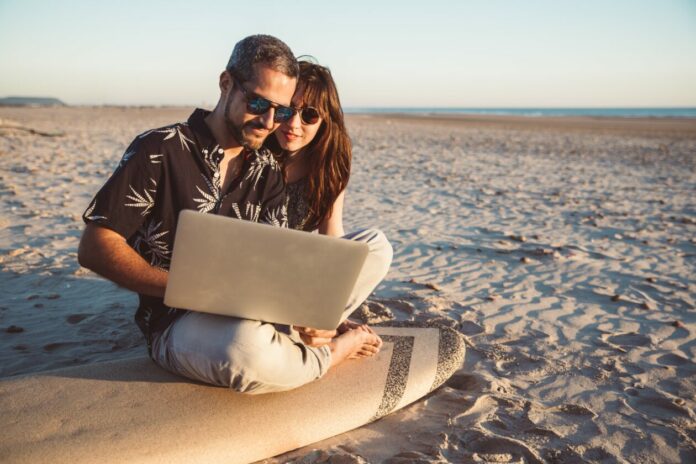 If you click on the links in this post, we may earn money from the companies mentioned in this post, at no extra cost to you. You can read the full disclaimer here.
Are you starting a surfing website?  Maybe you want to run a blog with surfing tips.  Maybe you want to run a new website about surfing competitions and news in the industry.  Perhaps you want to sell surfboards.  Or maybe you give surfing lessons.
Whatever your reason to start a surfing website, I am sure you want to start your website.  And I am sure you want to be as easy as possible while still looking really professional.  And you can achieve that by using WordPress.
WordPress is a popular way to create a website.  What is so great about WordPress is that your website will look incredibly professional.  But you don't need to know anything about coding or even have experience creating a website in order to use it.  In fact, we have a non-technical guide to getting started on WordPress you can use to create your surfing website.
One thing you'll learn from the guide is that you'll need a theme for your new WordPress website.  That is essentially how your website looks.
One way to make creating your website easier if you get a theme that is specifically for surfing.  That way, you already have a template of sorts that fits your content exactly.
So we came up with our list of the best WordPress surfing themes.  You can look through these to find one that will work with your website!
Best Surfing WordPress Themes