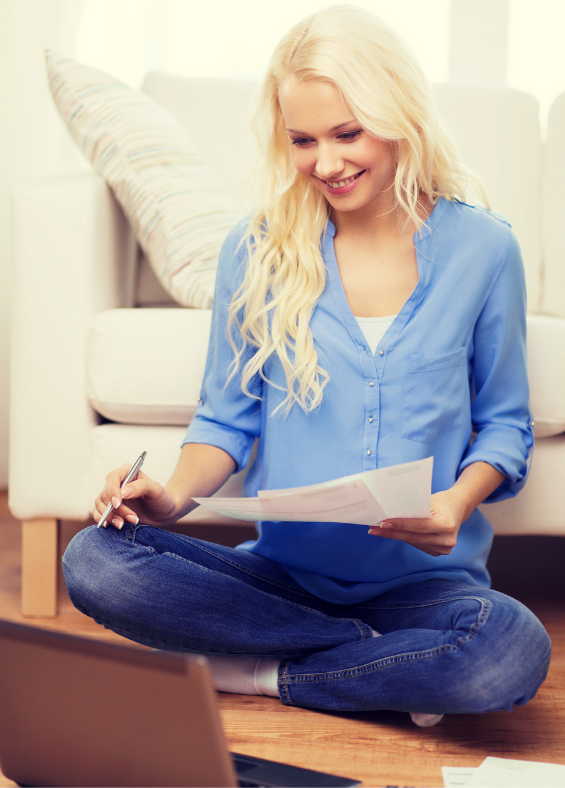 If you click on the links in this post, we may earn money from the companies mentioned in this post, at no extra cost to you. You can read the full disclaimer here.
Why You Need The Best Blog Planner
Does any of this sound like you?
You've just started a new blog (such as with WordPress), but you're not really sure where to go from here.
You've already been blogging for awhile now, but you feel like your work is very inconsistent and isn't really going anywhere.
You have tons of great ideas for new blog entries, features, series & improvements, but you can't seem to find the time to make these visions into a reality.
If any of this seems familiar, then you could really benefit from a blog planner!
Blog planners come in different forms, from printable to digital to paperback book form.
Depending on your needs and where you are in your blogging journey, you might want a planner that helps you shape the direction of your new blog (or shape the re-imagining of your current blog!). Or maybe you need more of a date based planner that helps you stay organized on a daily, weekly or monthly level. Perhaps you want to be able to make sure each blog post has the right focus (such as on keywords or affiliate products) and you need a checklist to make sure you're sharing it on the right social media channels.
Whatever you're looking for, you can be sure that this list of the top blog planners will help you as a blogger! If you want the best blog content planner or blog business planner, you should check out this list.
Top 25 Best Blog Planners