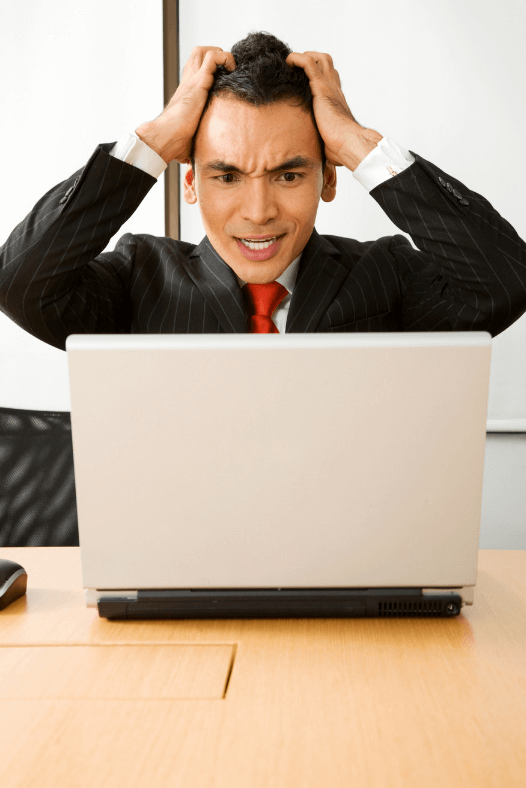 If you click on the links in this post, we may earn money from the companies mentioned in this post, at no extra cost to you. You can read the full disclaimer here.
One of the most terrifying fears of anyone who runs a WordPress website or blog is that their WordPress site will get hacked.  And while you may fear it, you may also not know what the signs are. We've got 7 signs to look for – and ways you can prevent these things from happening:
Homepage Has Changed: If your website has changed without you changing it, then this is a sign your website has been hacked.  It will often be changed to something the hacker found "funny" or something they consider their hacking "calling card" (because hackers are basically annoying internet trolls).

How to Prevent This: If you have Backup Buddy, then you can restore your website back to a previous version.  You could also consider switching your website host to one that offers automated backups, such as Hostpapa, BlueHost or HostGator.

Site Performance Has Dropped: If your website has slowed down significantly, then that might be because you're having a large number of brute force attacks or a denial of service attack (DDOS).  Basically, all of the attempts of different password and username combinations to try to login and change your website is using up all your web hosting plan's resources and it is making everything slow.

How to Prevent This: You may need to upgrade your plan or switch web hosts so you are on a plan so that if someone is attempting to get into your website, it won't slow down the website for you (and more importantly, customers!).  I personally switched a few of my websites over to Kinsta a couple years ago and this stopped it from happening.  A couple of other good web hosts for WordPress would be WPEngine and Flywheel.

Site Contains Malicious or Spam PopUp Ads: If visitors report to you that they are getting popup ads that are redirecting them to unrelated pages, then that means your site has been hacked.  The annoying thing about this hack (well, other than the fact it means you've been hacked) is that the hackers could block your IP address so you won't even see it so you wouldn't even know until it was reported to you by visitors of your website.

How to Prevent This: Consider switching to a web host like Kinsta who guarantees they will clean up any hack your website has.

Notice a Decrease in Site Traffic: If you have a Google Analytics account and you notice a huge drop in traffic, that could be because hackers are redirecting your traffic to some other place.

How to Prevent This: If you get iThemes Security Pro then your website will be scanned twice a day that can help detect scripts that are sending visitors away from your website, so you can get that fixed

Unexpected File Changes: If files on your website have been added, changed or removed without you doing so, this is a sign you've been hacked.

How to Prevent This: If you get iThemes Security Pro their File Change scan will detect changes and you will be notified which allows you to fix the problem right away

Unexpected New Users Registered On Your Site: If you suddenly get a numbers of new admin users on your website, then that is another sign your website has been hacked.
Admin Users Removed: If you're unable to get into your WordPress site, then that may be a sign you've been hacked.
Pin this for later – save it to Pinterest!