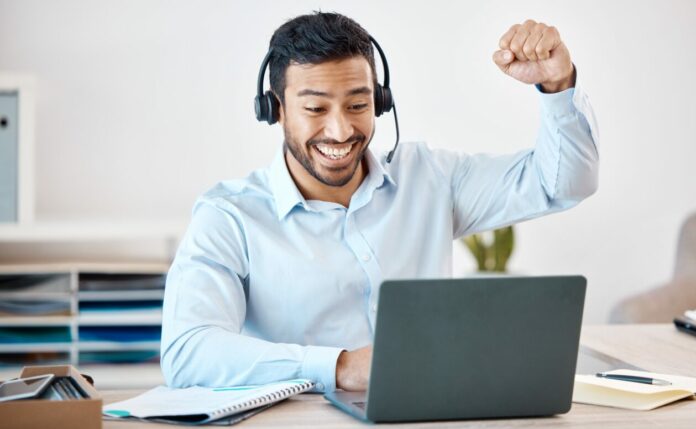 If you click on the links in this post, we may earn money from the companies mentioned in this post, at no extra cost to you. You can read the full disclaimer here.
Good communication with your customers is paramount to your business's success.
This is important starting right at the beginning when someone first becomes interested in your company's products or services.  It is important to answer any and all of their questions.
Once they have become a customer, it is important to continue to communicate with them so they will stay a customer.  In the very first job I ever took when I was fresh out of business school, my boss was always emphasizing our customer churn rate, which is the rate at which customers stop doing business with a company.  This is especially important if say you have a subscription-based company because if you are losing customers at a high rate the new customers you get won't be enough to replace all the customers you lost.
So it is important to communicate with customers.  But the tricky thing about customers is that they often like to communicate in different ways.  Some might want to communicate via phone, some through chats, some through texts, some through email, etc.  Keeping up with all these different channels can be so time-consuming.  Not to mention, if you let one lapse, you could miss out or lose a significant number of customers.
If only there was an easier way to handle all this communication.  Oh, wait there is.  And that is Freshsales!
Freshsales
Freshsales is a customer relationship management (otherwise known as CRM) software with a ton of features that help companies manage customer support, sales, marketing, etc.
There are many, many reasons why small businesses can improve their business so much by using Freshsales.  But perhaps my favorite is the fact that you can do everything from one centralized location.  You know how I mentioned it's hard to keep up with all the different lines of communication?  Well, with Freshsales, you can just log into the one account and go from there.  You are far less likely to let one form of communication slip and not get back to a customer.  And that is so important.
Here are some of the different communication methods you can use with Freshsales that I find the most useful.
Phone Calls
One thing I have found is that even with our world becoming more and more internet-based, a lot of people still prefer to use the phone.  I even started a business without a phone number and I still got emails with people giving me their phone number asking me to call them.
Freshsales features built-in cloud telephony capability, and that helps you in handling calls, voicemails, and messages for your business.  Your employees will be able to directly make calls from their laptops or smart devices, and you'll be able to monitor those calls and get a better understanding of your employees' performance on calls with Freshsales' analytics.  You'll also be able to quickly record phone conversations with prospects, which can be really useful and a lot more efficient than furiously trying to scribble notes while you are on the phone.
Emails
Emails are another way you'll get a lot of interaction from customers.  What's great about Freshsales is that you can handle all your emails directly from your Freshsales which means one less place you have to check to see if any customers have contacted you.  You can also send bulk emails to customers with ease and you can track your email performances.  Freshsales also offers integrations with email marketing platforms you already use such as Mailchimp.
Text Messages
A lot of of other people prefer communicating via text messaging, especially if you're talking about millenials.  Text messaging can be a really effective way to communicate with your customers.
And Freshsales will make it easier for you to communicate with text messages.  They integrate with your SMS provider so you can use Freshsales to send SMS to your contacts.
WhatsApp
Speaking of messages, about two million people use WhatsApp for their messaging.  That's a lot of potential customers, don't you think?  Well, you can read and respond to WhatsApp message directly from your FreshSales account!
Chat
I don't know about you, but one form of communication I've found myself using more and more lately to communicate with customers is via chatting on their website.  But of course, once again, this is yet another form of communication that can seem time consuming to keep up with.
But once again, Freshsales allows you to respond to chats directly from Freshsales, so that will make it so much easier for you and your sales team.
How to Get Started with Freshsales
So I know after reading this, you're going to be pumped to get started with Freshsales so you help your communication with customers.  But if you still have any hesitations, don't worry.  Because Freshsales currently has one of the best free trials I have ever seen.  You can sign up for a 21-day free trial and you don't even have to give over your credit card!  That free trial is honestly too good to pass up.  You can get started with it here.
And even when you do sign up for real, they have reasonable pricing plans.  One of the pricing options is even free!  So if you are a smaller business, you might not have to pay anything at all for their services.
So what are you waiting for?  Get started with Freshsales to start improving your communication with customers!