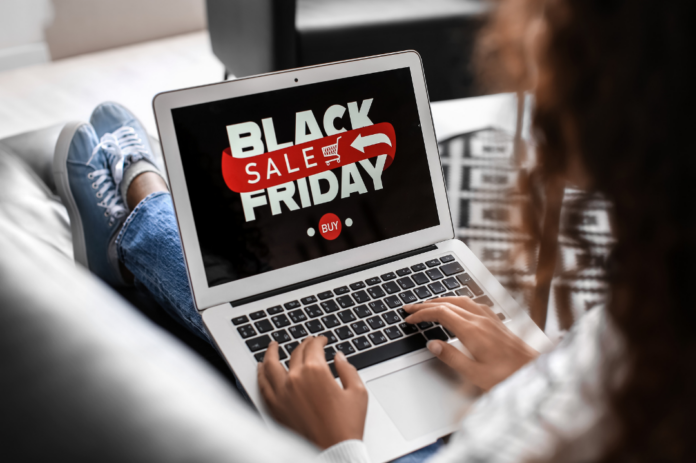 If you click on the links in this post, we may earn money from the companies mentioned in this post, at no extra cost to you. You can read the full disclaimer here.
If you're an entrepreneur, then you may be looking to take advantage of some Black Friday deals.
After all, there are some excellent opportunities to get huge savings on some useful tools you can use to grow your business.
But how do you know which deals are really the best?
We've put together a list of some of the top 2021 Black Friday deals for entrepreneurs. As a business owner, you're definitely going to want to check these out!
Digital Goods
There are a lot of creative assets that can help you create excellent content for your blog, website, social media, videos, or digital advertising campaigns:
Stock photos
WordPress themes
Fonts
Royalty free music
Lightroom presets
And more!
Depositphotos
Do you use stock photos? They are so helpful to use as featured images for blog posts, in website banners, in advertisements, social media posts, etc. Well, Depositphotos has a tremendous library of stock photos and vector images – over 195 million of them!
And right now, you can get 100 photo (or vector) downloads for only $39. This is literally the first deal we at Website Tips & Tutorials took advantage of this Black Friday sale season! You have to apply your code within 60 days of purchase, but after that you can download your images at any time. So we highly recommend that you take advantage of this deal. It ends in about 6 days, so don't miss out on it!
Envato Market
This is a huge resource we have been using for years for things like WordPress plugins and themes. And there is a large collection of stock video footage and royalty free audio tracks, which are incredibly helpful when you're creating content for your YouTube channel (or video content for other social media accounts, like Pinterest or Twitter).
You can get up to 50% off on over 2,500 such items as part of their Cyber Monday sale. It lasts from Tuesday, November 23 at 4:00 PM to Wednesday, December 1 at 11:59 PM (Australian Eastern Daylight Time).
Creative Market
This is another fantastic place to get creative elements. And there's a lot that's currently on sale at Creative Market, from display and script fonts to social media templates to holiday graphics to stock photos to Lightroom presets and more. You can get up to 50% off! This Black Friday Sale lasts through December 1st at 11:59 PM (Pacific Time).
Video Editing
Do you create videos for a YouTube channel to promote your business? Or do you post videos on other social media platforms (like Facebook or Instagram)? Video editing software can definitely come in handy! Using the right video editing tool can be an easy way to improve your videos.
Wondershare Filmora
If you're looking for an intuitive video editor, you should consider Wondershare Filmora. And right now you can get 30% off with this Black Friday sale (ends November 28).
Wondershare DemoCreator
This video editing tool is a great way to make screen recordings. I use its predecessor, Wondershare FilmoraScrn, frequently (on average, multiple times a week). And this newer version has a lot of useful features, like a screen drawing tool, green screen effects, and more. You can get up to 40% off, now through December 3, 2021.
Email Marketing
If you've been meaning to up your email marketing efforts (or start email marketing for the first time), now is your chance! This is a valuable way to reach your customers and build relationships with them.
OptinMonster
This tool will help you grow your email list – and it's currently on sale for up to 60% off. This Black Friday sale lasts until November 26 at 11:59 PM (Eastern Standard Time).
Web Hosting
We've changed web hosts for various websites over the years. Usually, it's because we wanted better customer service, we felt we were paying too much, or because a website had outgrown a particular host/hosting plan.
If you're in one of those situations and you're looking to switch web hosting companies, we recommend one of these Black Friday web host deals.
Alternately, if you're planning on starting a new website, this is an ideal time to get a huge discount on a new hosting plan.
InMotion Hosting
You can save up to $140 on your WordPress hosting plan. This is because you can get the WP-2000S plan for the price of the cheapest WordPress plan at InMotion (the WP-1000S plan). This is for new customer accounts only. You have through December 1, 2021 at 12:00 pm PST to take advantage of this deal.
This is a great option if you are looking to keep your hosting costs affordable without sacrificing performance.
Namecheap
We've used Namecheap for years – we love how you can save a lot of money (as the name suggests) from a dependable company. Right now, you can save up to 73% on hosting and email plans. And if you need to register a domain for a new website, you can save up to 97%! Just make sure you use their Black Friday sale prices before the deals end on November 29.
Bluehost
If you are starting a new blog or site and want to reduce your start up costs, you can't get much better than $2.65 a month for hosting! This is the Black Friday sale price for the most basic Bluehost shared hosting plan.
Payment Forms
If you run a business online, you're certainly going to want to get paid, right?
Depending on your business model, you might want to have payment forms on your website.
WP Simple Pay Pro
WP Simple Pay Pro is an easy way (it's literally in the name!) to create payment forms for your WordPress website. You can even charge recurring payments with Stripe subscriptions (and who doesn't want a steady stream of income?). And you can accept payments via Google Pay, Apple Pay, ACH debit, and much more.
Take advantage of the current Black Friday sale (it expires Friday, November 26 at midnight (Eastern Standard Time) and you can get up to 60% off.
WP Forms
You can use this powerful WordPress plugin to create payment forms (that integrate with Stripe and PayPal and accept Square payments). And not only that, but you can make lots of other types of forms, from contact to email sign ups to file uploads and so much more. With the Black Friday sale, you can get between 50% and 65% off. Just make sure you take advantage of it before it ends on Friday, November 26 at 11:59 PM (Eastern Standard Time).